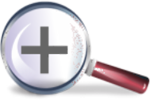 Partner Communications Cooperative introduced SmartLink Home Automation as a complement to our broadband Internet service in 2014. With the growth in internet bandwidth to the home, smart solutions for the connected home are exploding in the marketplace, with many choices in quality and price. The advantage SmartLink Home Automation brings to you is local support from our technical operations team, Partner Pro Tech Services.
SmartLink is a carrier class level of service that utilizes an advanced gateway to manage multiple smart devices, using programmable rules that are flexible and user friendly. The "Mega" warehouse home improvement stores and others offer smart devices, however each device may have its own operating application, which leaves you, the customer, to learn multiple software management packages. SmartLink is your "single-source gateway controlled system" that can grow from a few devices within the home to over 100.
Carrier class service versus warehouse store design is the difference too. In telecommunication, a "carrier grade" or "carrier class" refers to a system hardware or software component that is extremely reliable, well tested and proven in its capabilities. Although the available bandwidth connection to your home has and is increasing, the data caps and usage fees remain in many cases. SmartLink gives you more control over when and how information is sent to your tablet or smartphone. This allows you to manage your bandwidth usage so data cap costs are controlled.
You do not have to be a cooperative member to use SmartLink Home Automation, but you do have to have a reliable Internet connection, wired or wireless. We can install and service SmartLink Home Automation anywhere in Marshall, Jasper, Tama, Story or Poweshiek counties, including the cities of Marshalltown, Newton and Grinnell, as well as areas such as the Harvester Golf development, Lincoln Valley Golf Development, Oakland Acres Golf development, Rock Creek State Park and Lake Ponderosa. For other areas, please call and we can advise.
Give Partner Communications Cooperative a call 1-877-433-7701 to arrange a time for a technical sales associate to meet with you, answer design questions and present our SmartLink packages
Contact us at:
Partner Communications Cooperative
101 E. Church St.
PO Box 8
Gilman, Iowa 50106
877-433-7701
https://www.facebook.com/partnerprotech