Things you can do with SmartLink smart devices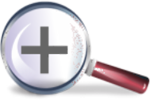 Carrier Class Edge Gateway
The central hub of SmartLink Home Automation system; carrier class control for everything via an Internet connection or smart mobile device.

Door/Window Sensor
Slim, small sensors don't distract from your home's visual appeal; sensitive and reliable contacts avoid false alarms.

Motion Detection
Indicates movement in a designated area; you select the type of notification you receive once a sensor is triggered.

Appliance Control Outlet
Turn lamp or small appliance on/off manually or automatically based on schedule or when a light flipped or a door is opened; plugs into a standard AC outlet.

Live and Snapshot IP Camera
High-resolution video cameras; you select the trigger: door lock opening, motion, door/window sensor, or watch live video.

Smart Thermostat
Get notified if a temperature is too high/low; automatically changes temperature per your schedule; replaces existing thermostats.