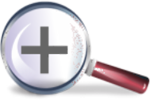 This sounds complicated, how does it work?
If you can use your smartphone, you can use SmartLink. Most importantly, we design, set up and install the system FOR you, then show you how to make it all work with a finger tap or two! With some practice, most people will be can set up more rules and even install some additional devices on their own.
This sounds expensive – is it?
No. A gateway and subscription cost starts at just $29.99 per month. You can then add devices by purchasing them outright, or we can lease you what you need so you can get started with little to no upfront costs. By using SmartLink to control your home's HVAC and energy usage, head off emergencies like flooded basements, or even help keep a loved one in their home longer, the savings can FAR outweigh any monthly fees. Plus, turning your home into an automated smart home could add value to your home and make it more attractive to buyers.
Do I have to sign a contract?
Yes, SmartLink requires a two-year service agreement and a credit check.
I have a large house or property, is range a problem?
Not at all. Multiple gateways can extend the range of the system and we can extend WiFi throughout your property using a variety of methods. Your SmartLink system can handle up to 230 devices!
Will this interfere with my WiFi?
No, SmartLink uses a different frequency (Z-wave) than WiFi devices, so no conflicts occur.
If this uses an Internet connection, will this slow down my computers?
You will rarely, if ever, notice your SmartLink system affecting your home's Internet. Devices only communicate when activated, and use a very small amount of data. Cameras, however, use more data, and several cameras recording at once could slow your system down, although this only normally happens when someone is away and has an armed system set to record if a break-in occurs.
Do I need to be a Partner Communications Cooperative Internet customer?
If you live in our service areas of Baxter, Gilman, Kellogg, Melbourne, Rhodes or State Center, you must have our Internet service to use SmartLink. Otherwise, SmartLink is available to all homeowners in Jasper, Marshall and Poweshiek counties that have a reliable landline Internet connection.
Can I purchase Z-Wave devices elsewhere and add them to this system?
We test all products we sell to ensure quality and compatibility with our software, you may purchase devices elsewhere at your own risk, but we cannot guarantee they will work with this advanced software. Your best bet: If there is a product you like that you don't see – just ask! We are always investigating the many hundreds of Z-wave devices to find great value and functionality.
Why use SmartLink?
Because you don't have to be a "techie" to use SmartLink! Our software makes controlling your system EASY, no matter if you're using a smart phone, tablet, computer or even a remote control. So EVERYBODY can use SmartLink, even the technology-challenged! Using a special rules-based system, nearly every situation and scenario in your home can be automated with the push of a single button. Want a gaming system to stay powered off when the kids get home from school, yet work on the weekends? Easy! Do you want lights to come on when you walk in a room at night, but stay off during the day? No problem. Do you want to get an alert if an elderly parent doesn't get out of bed – it's a snap! We build flexibility into your system and make it work for YOU.